YL MARKETING
YL Marketing (M) Sdn Bhd was established in 1991 and it is now Malaysia's leading signage materials supplier. Our company is committed to continue advance in providing quality signage materials to fulfil the demand of our customers. Pooling together many years of experience involved in signage industry and incorporates with both modern and convention methods; our company is able to provide professional advice and suggestion to our valuable customers about the use of signage materials. As we strongly believe that working closely together with our customers is utmost important in finding the most appropriate and suitable solution for every customers' need. This provides our company the positive and enviable reputation for our quality, experience, reliability, consistency and professionalism.
As the world is moving towards the digital era, the signage industry evolves along. Hence, to fulfil our customers' need in digital signage, YL Marketing uphold its' commitment and established YL Image Graphics Sdn Bhd.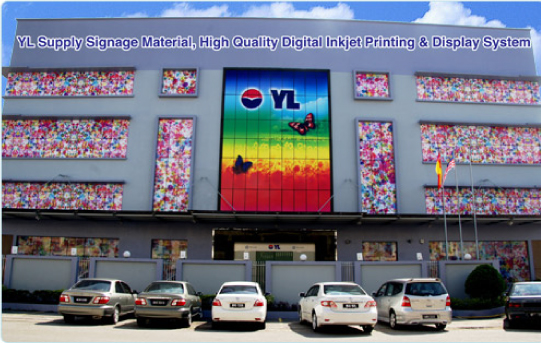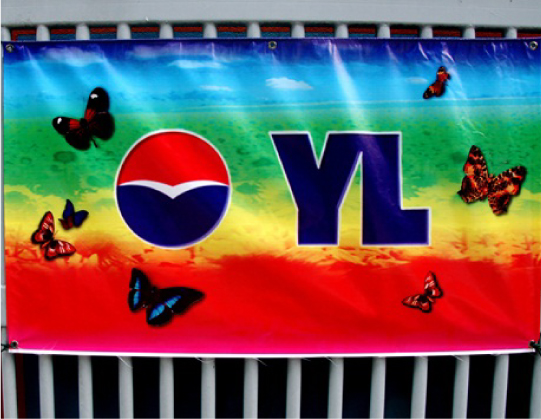 YL IMAGE
YL Image Graphics was established in 1997 and since established our company has been printing large format full colour digital inkjet prints for both local and regional premium customers. At YL Image Graphics, we provide our customers the opportunity to create and design images of various sizes and to be printed on just about any signage materials. The level of services and supports provided by YL Image Graphics is superior within the industry.
Besides roll-to-roll printing on various vinyl; various stickers; synthetic paper; trans-film; art canvas; Kovex , YL Image Graphics also provide large format UV flat-bed printing such as on twin-wall polycarbonate sheet (up to 7' X 44') which is ideal for outdoor usage; Aluminium Composite Panel; Compressed Form; Colour Bond and High Impact Plastic.
YL Image Graphics and YL Marketing uphold its' commitment to provide excellent services and quality products to our valuable customers. Our company also provide various and extensive image display products for our customers' ease. Our company aim to present to our customers as a one-stop signage hub for the comfort, confidence and convenience of our customers.